This is a mixed rattie page. Here you will find all sorts of items.
Have fun
Wendy Rundel's awesome rattie guy Peterkins
Big rattie guy Peterkins was the most loving gentle rattie. His doggie friend Puffin joint him at the Rainbow Bridge.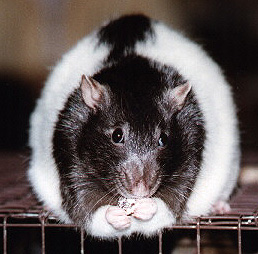 I love you Puffin....I love you too Peterkins. Sleep well!
Rest in Peace wonderful Peterkins and Puffin. You both will have much fun at the Rainbow Bridge. You live in our hearts for ever.
---

Deidra's Brandon & Kjus
---
| | |
| --- | --- |
| When I say: | My rats hear: |
| "Get down!" | "Please continue to try to claw your way into the neck of my shirt." |
| "Drop that!" | "Please carry that to a place that I cannot reach and leave it there." |
| "Eat this here" | "Please carry this broccoli to a place that I cannot reach and leave it there to rot." |
| "Stop!" | "I like it when you shred or pee on whatever I'm reading." |
| "Get down." | "Please climb all over me while I attempt to eat this sandwich/cereal/meal." |
| "Time to go back to the cage" | "Please hide under the furniture and refuse to come out for the next hour." |
---
| | |
| --- | --- |
| Francina and Marian made this beautiful card to remember sweet Skeleton Jumpie | Virginia Simpson sent this awesome card for my beloved Ratito who went to the Rainbow Bridge |
---
Plaster Sculpture made by Karma Scheepe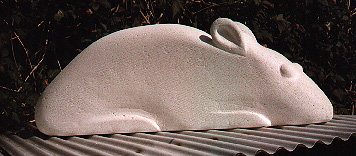 ---
Season's greetings from Lisa's rattie clan
In the spirit of Christmas 1997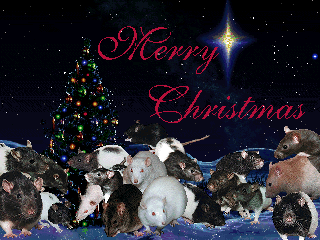 Christmas Fun 1998
Christmas in the Snow 1999

---
Sweet adorable Lexi of rattie mom Kelly Shepard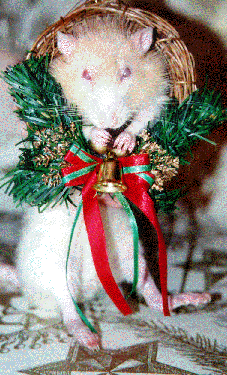 Gorgeous rat "Lexi" in Christmas spirit. Photos by Kelly Shepard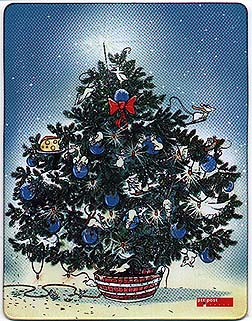 Christmas greetings from the Dutch postal services (full size picture 258 Kbytes).
Spot all the ratties having fun and watch out for the cat!
| | |
| --- | --- |
| | Peterkins as X-Mas rattie |
---
Kelly's most cutest Easter greetings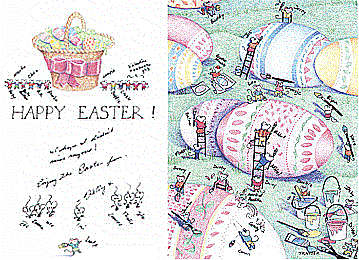 View full image (164 Kbytes)
Original design by Laura Trayser (Recycled Paper Greetings, Inc.). Names and extra ratties added by Kelly Shepard.
---
Singing and talking "King of the Rats"

This is a toy rat which produces sounds when you press his tummy.
---
Mirror Mirror On The Wall............
---
ASIA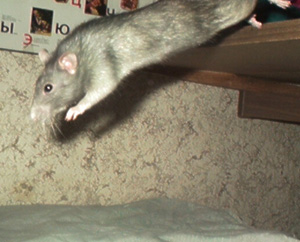 "The one and only flying Russian rattie girl" owned by mom Nata from Moscow

Asia in " The Year of The Dragon "
---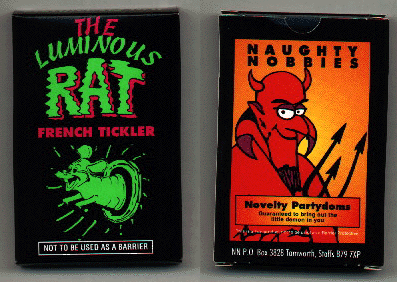 ---
" Rattie Laundry "
---
| | |
| --- | --- |
| | Phaedra Brucato's Rattie Art |
---
Who says that rats don't love the world! This statue is 27 cm ( 10.6 ") high!
Leendert Jan Vis is the father of this lovely rat creation seen on postcards.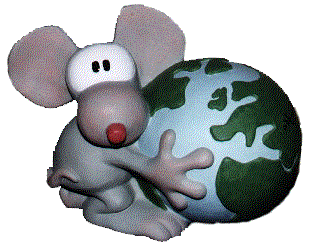 Click on rat to see it from all sides!
---
3D-Artist Jesper Thrane took a picture of rattie guy Leo to create these wonderful art pictures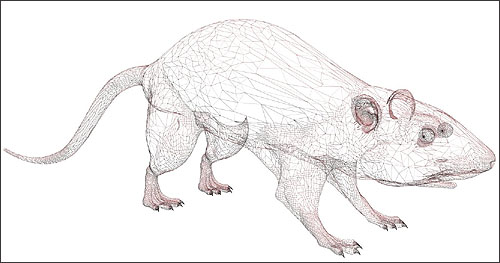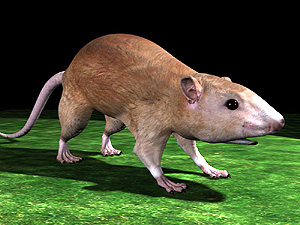 Copyright © 1999 Jesper Thrane
---
More to come in the near future. Keep tuned to this rat channel!
Copyright © 1999 Lisa Jenny
Illustrations & photos © 1999 Lisa Jenny
All rights reserved